Passion & Purpose Workshop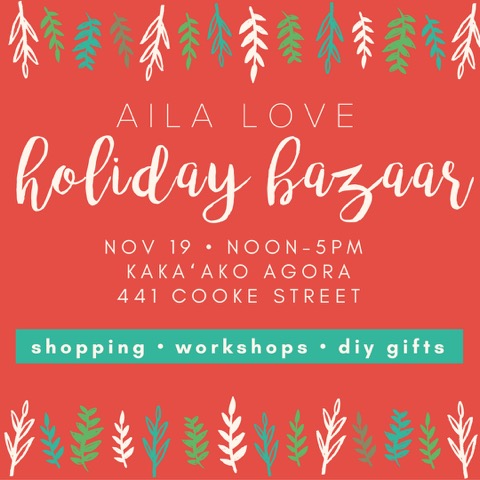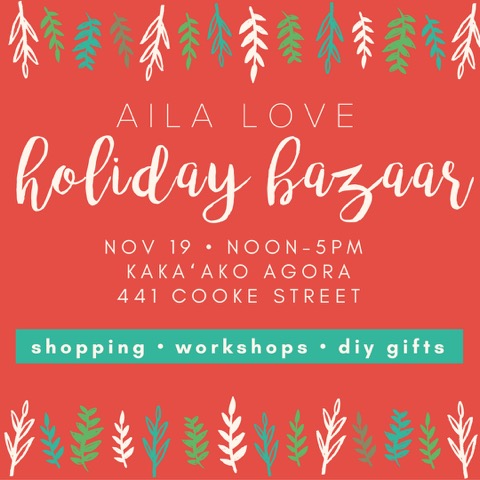 Passion & Purpose Workshop
PASSION & PURPOSE WORKSHOP
at the Aila Love Holiday Bazaar
Date: Saturday, November 19th
Location: Kaka'ako Agora - 441 Cooke Street
Simply a $30.00 investment towards discovering your true passion and living your purpose.
GAIN CLARITY, MOTIVATION, AND THE ABILITY TO MASTER MANIFESTING YOUR DREAMS.
Are you feeling "stuck" or overwhelmed with ideas on what you want to do in this next chapter of your life? Do you feel disconnected or unclear? Are you searching for guidance towards living a more purposeful or more balanced life? Or are you simply looking for tools to enhance your already ever so awesome and happy going life?
Join Dream Coach, Tiare Thomas, as she leads a special one hour workshop tailored to helping you uncover the simple accomplishments that bring you joy and how you can apply that same dedication to your everyday life. Learn how to balance your passion with your innate sense to be of service to others. This is your jump start to fulfill your life's mission!
Three different workshop times are available throughout the Holiday Bazaar Event:
12:00pm - 1:00pm
2:00pm - 3:00pm
4:00pm - 5:00pm
Create your very own mini Dreamboard, a visual tool to help you live out your life's purpose!
As a special bonus Dream Coach Tiare Thomas and Life Design Coach Kamalei Grace will be providing complementary 15 minute life coaching consultations. Sign up will be first come first serve, make sure to come early!