Manifesting Kit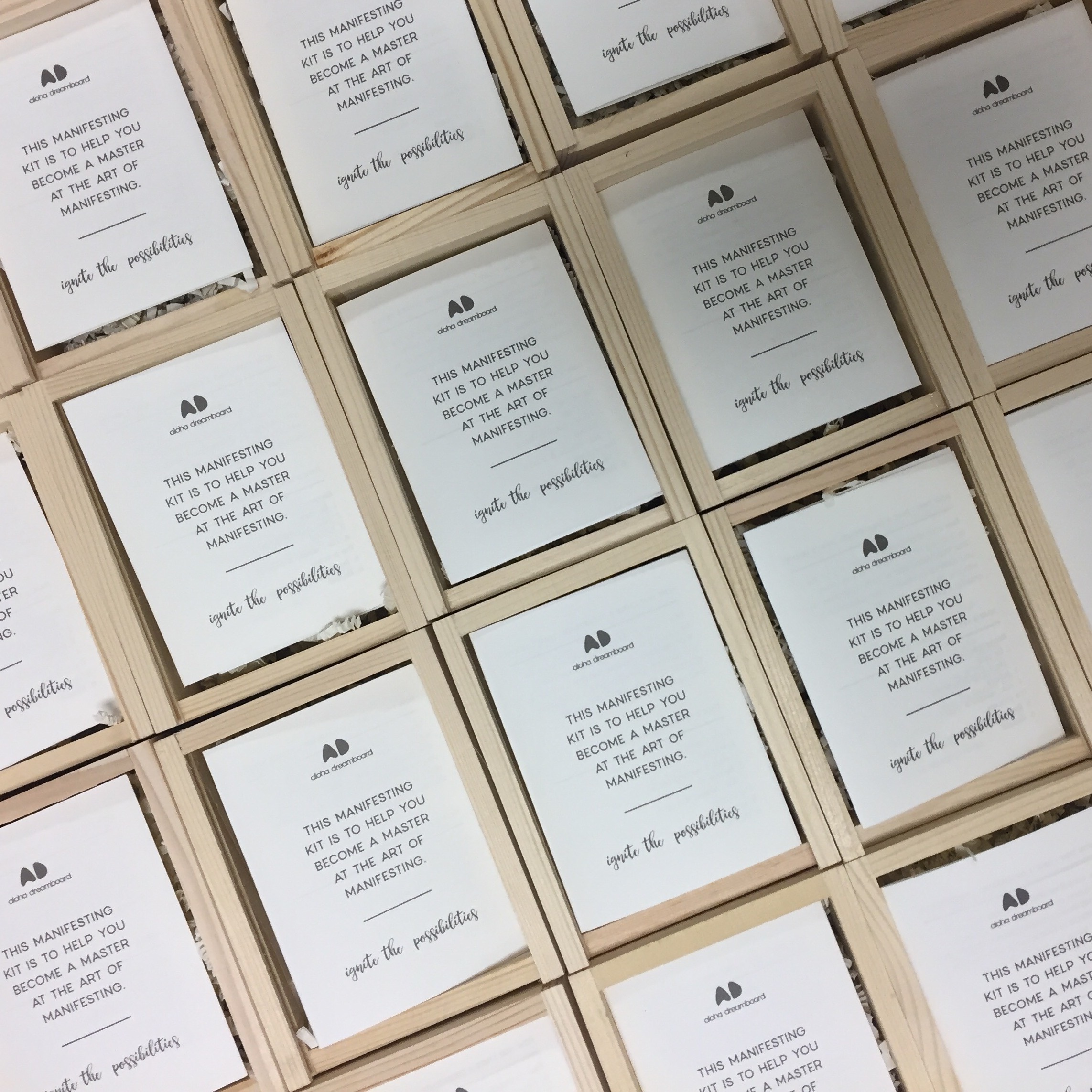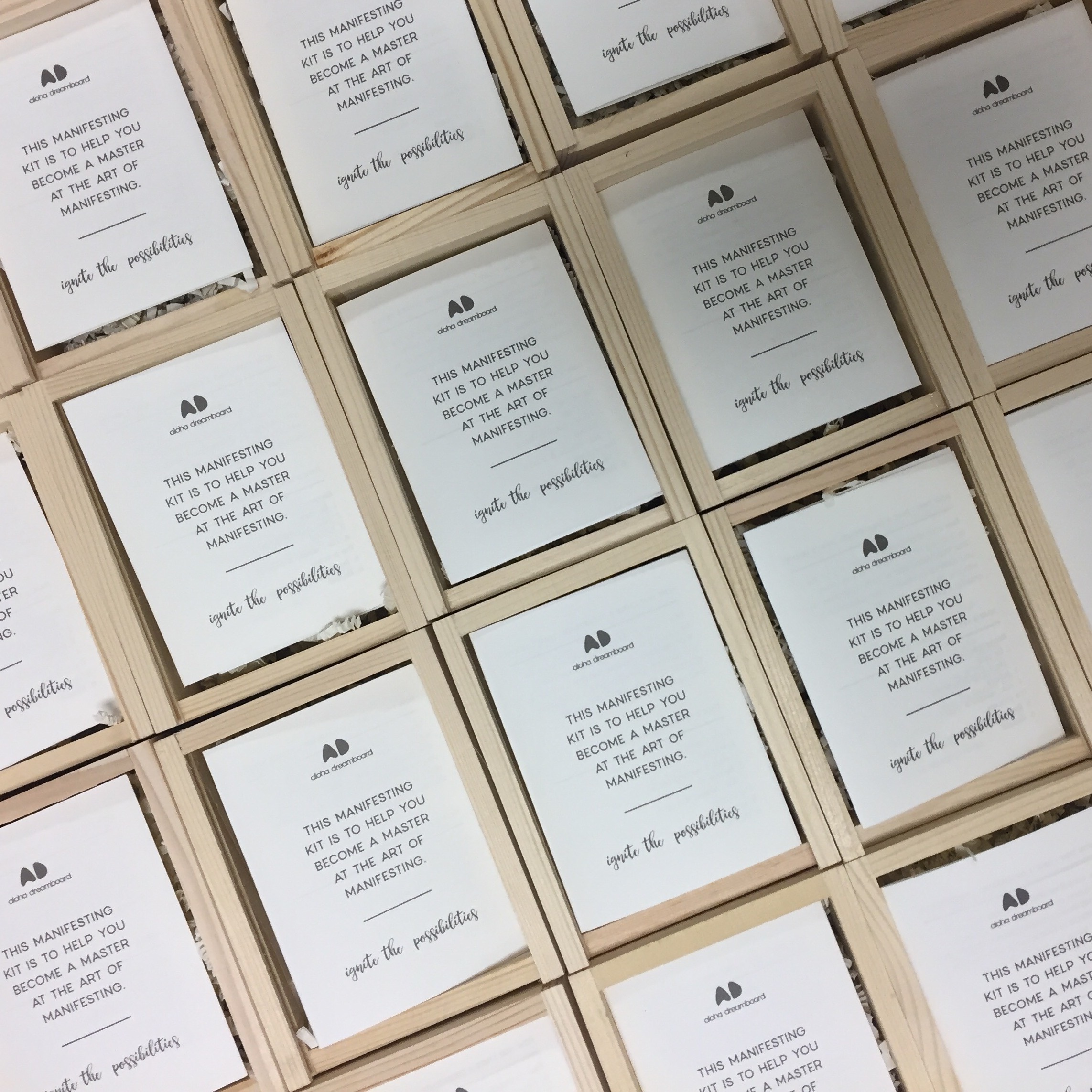 Manifesting Kit
This manifesting kit is to help you become a master at the art of manifesting.
Ignite the possibilities.
Are you ready to take your dreamboarding and manifesting journey to the next level? The Manifesting Kit will do just that. It is also the perfect gift to support a dear friend, co-worker, employee, or loved one who's currently on the path to manifesting all of their dreams or even a little reminder for someone who just finished creating a dreamboard! This manifesting kit is a mini toolbox to assist in achieving all of one's goals and dreams. Packaged in a beautiful wooden box, this kit includes a manifesting stone and a manifesting oil blend to help you along the way.
WHAT'S INSIDE THE MANIFESTING KIT
Manifesting Stone:
Each stone is a one of a kind - hand painted dream catcher by local artist, Jessica Ando, symbolizing a part of your foundation, protection from negativity and a reminder to focus on your dreams.
Manifest Oil:
Our special Manifest blend is for those of you who have many great ideas or glimpses of your highest potential, yet have not manifested them into your life. This blend will help take those ideas and motivate you to make them real. Many creative people have this dilemma. They can imagine and picture something grand, but struggle to make it happen. If you are serious about turning your dreams into reality, use our Manifest Blend as a part of your daily routine, while you look at your dreamboard and visualize your dreams coming to fruition, or when feeling stuck.
***Manifest Essential Oil Blend Ingredients:
Contains all high quality ingredients from dottera inluding: Cypress, Douglas Fir, White Fir, Wild Orange, Myrrh, Geranium, Coriander, Clary Sage, Patchouli, Hawaiian Sandalwood, Ginger, Cedarwood, Fractionated Coconut Oil.